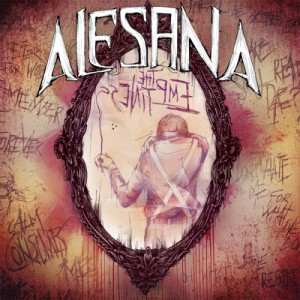 Artist: Alesana
Album: The Emptiness
Label: Fearless Records
Purchase: iTunes
Release Date: January 26th, 2010
Overall: 7.0
Music: 7.0
Lyrics: 8.0
Production: 7.5
Alesana have been at it for a while, crafting albums more ambitious than the last. Their latest entitled The Emptiness is a full force dive into a world they've created all unto themselves. One again we find ourselves with a raucous guitar assault and bouncing vocal harmonies back and forth between wails and ferocious screams.
Throughout all their albums, Alesana have shown off that they have pretty good pop charms. A song like "Heavy Hangs The Albatross" shines in the beginning with a lush chilled voice before breaking into an assault of guitars and screams. The intensity of the screams, although necessary at time for the tones can be a bit hard on the ears. In comparison, the harmonizing may be more appreciated at times.
The Emptiness needs to be experienced as a whole, due to the fact that it is a pretty heavy concept. It is hard to pick out specific songs to listen to, because they are best enjoyed in the flow of the entire album. The ambient-to-intense jumps found in "Hymn For The Shameless", the back and forth crowded screams of "The Thespian", or the grand finale epic venture of "Annabel."
Although it is better as a whole, songs like "To Be Scared By An Owl" and "The Artist" (keep an eye out for the particularly moving bridge) are well executed on their own and could be put on rotation separately from The Emptiness.
Alesana may not be a band for all different kinds of people, but those that can appreciate them will no doubt enjoy this album. If you enjoy bouncing harmonies versus hard-hitting screams then this is a band (and an album) that you can't pass up on.